Fairly often i find myself needing to take the row based results in SQL Management Studio and turn them into a comma separated in clause. I would normally either re-write my SQL query to concatenate the results for me or turn to Excel. Many years ago I built an easy to use comma separate list tool so that I no longer needed to do either. You can simply copy and paste your row-based results into my tool. With a couple clicks of a button you will get your comma separated list. I was recently updating my tool to no longer use Flash to copy to the clipboard and thought I would share it with you. Have a look.
Let's say you have the following results from SQL Management Studio. In this example 7 rows of integers.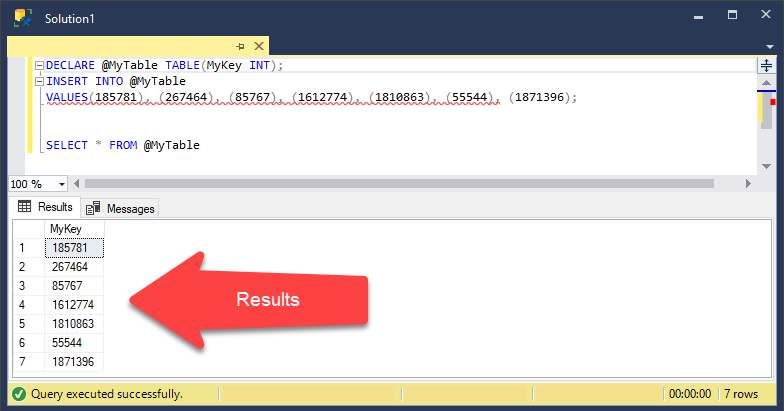 Now you simply copy the 7 rows to your clipboard.
Then open up my comma separate list tool.
Paste your clipboard into the input side of the screen.
Since the data is an integer, you do not need to add single-quotes around the data. So simply check the parenthesis options and include the in clause.
Click the comma separate button
Check out those results in the output window! I've even included a button so that you can copy the results right to the clipboard.

Go ahead and give my comma separate list tool a try! Let me know what you think.